stepper motor driver for 3phase 110mm; 130mm stepper motor with 160~230VAC input and 1.3~7.0A output current
Product Description
Stepper Motor Driver for 3phase 110mm; 130mm Stepper Motor with 160~230VAC input and 1.3~7.0A output current / 3MD2207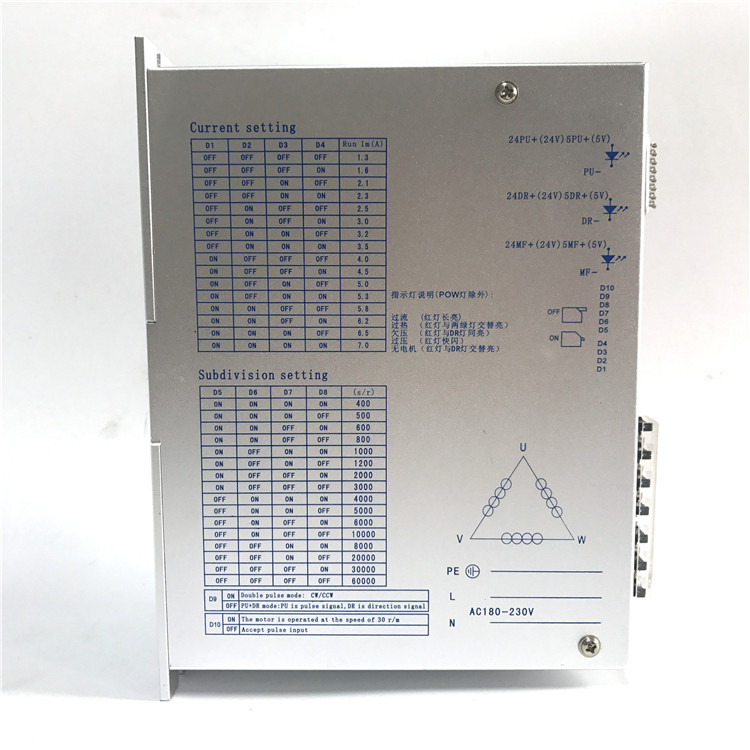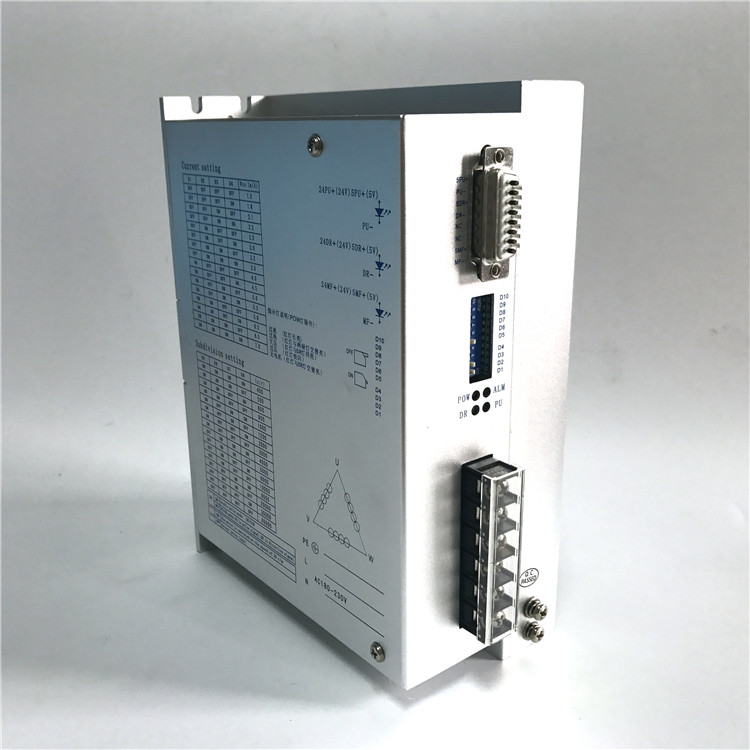 The JK3MD2207 is full digital 3 phase stepper Driver based on DSP control. As a new generation of digital stepper motor drives, it is combined the advanced DSP control chip with the three-phase inverter driver module.The drive voltage of which is from 160V to 230VAC.It is designed for using with the 3 phase Hybrid Stepper Motor of all kinds with 0.57mm to 130mm outside diameter, regulated phase current from  1.3A to 7.0A. The circuit that it adopts is similar to the circuit of servo control which enables the motor to run smoothly without noise and vibration. Moreover, its torque is far greater than 2 and 5 phase hybrid stepping Motors.Furthemore, the highest micro step is 60000ppr. Due to these obvious advangtages, it is widely used in middle and big size numerical control devices such as curving machine, CNC machine, computer embroider machine, packing machine and etc.

FEATURES
l  16 channels constant angle, constant torque micro steps, highest micro step: 60000ppr
l  Highest response frequency: 200Kpps
l  Current of winding will be reduced by approximately 50% when no step pulse command is received for 1.5 second
l  Opto-isolated signal I/O
l  Drive current is adjustable in 16 channels from 1.2A/phase to 5.8A/phase (for DVS3722: 1.3A/phase to 7.0A/phase)
l  Single Power Supply from 110V to 230VAC
l  Phase terminal memory function (motor phase terminal is memorized after input pulse train stopping 3s and it is recovered when stepper driver power on or signal MF changes from low level to high level)        
CURRENT SETTING
Stepper driver working current is set by DIP switches D1 to D4.
Working current(A)

JK3MD2207

1.3

1.6

2.1

2.3

2.5

3.0

3.2

3.5

D1

OFF

OFF

OFF

OFF

OFF

OFF

OFF

OFF

D2

OFF

OFF

OFF

OFF

ON

ON

ON

ON

D3

OFF

OFF

ON

ON

OFF

OFF

ON

ON

D4

OFF

ON

OFF

ON

OFF

ON

OFF

ON

Working current

JK3MD2207

4.0

4.5

5.0

5.3

5.8

6.2

6.5

7.0

D1

ON

ON

ON

ON

ON

ON

ON

ON

D2

OFF

OFF

OFF

OFF

ON

ON

ON

ON

D3

OFF

OFF

ON

ON

OFF

OFF

ON

ON

D4

OFF

ON

OFF

ON

OFF

ON

OFF

ON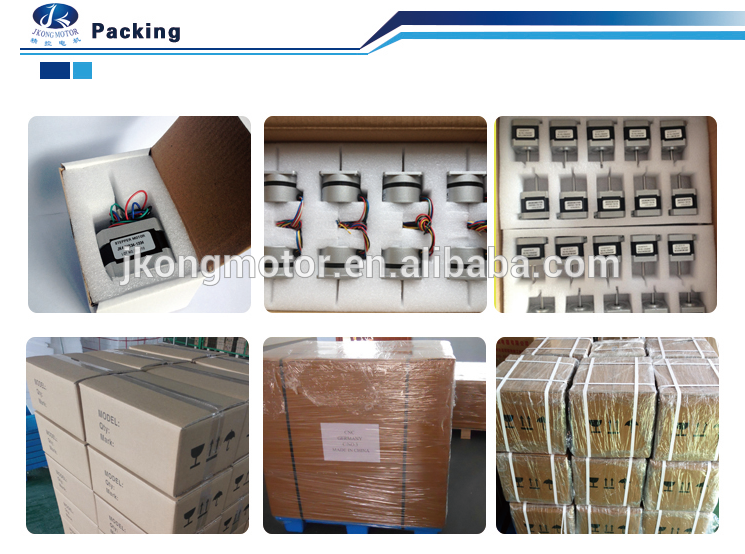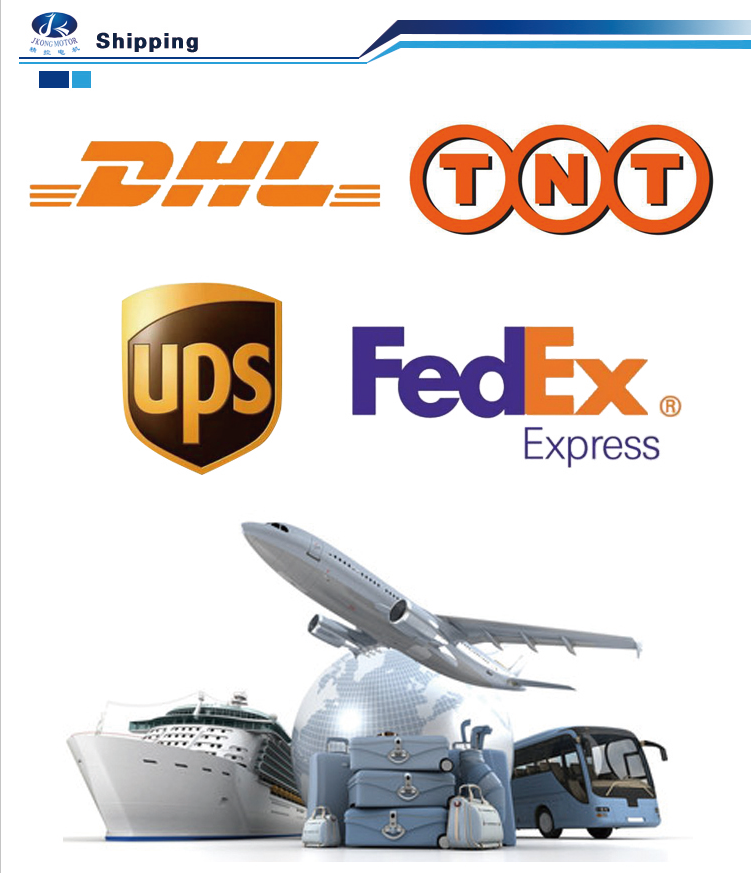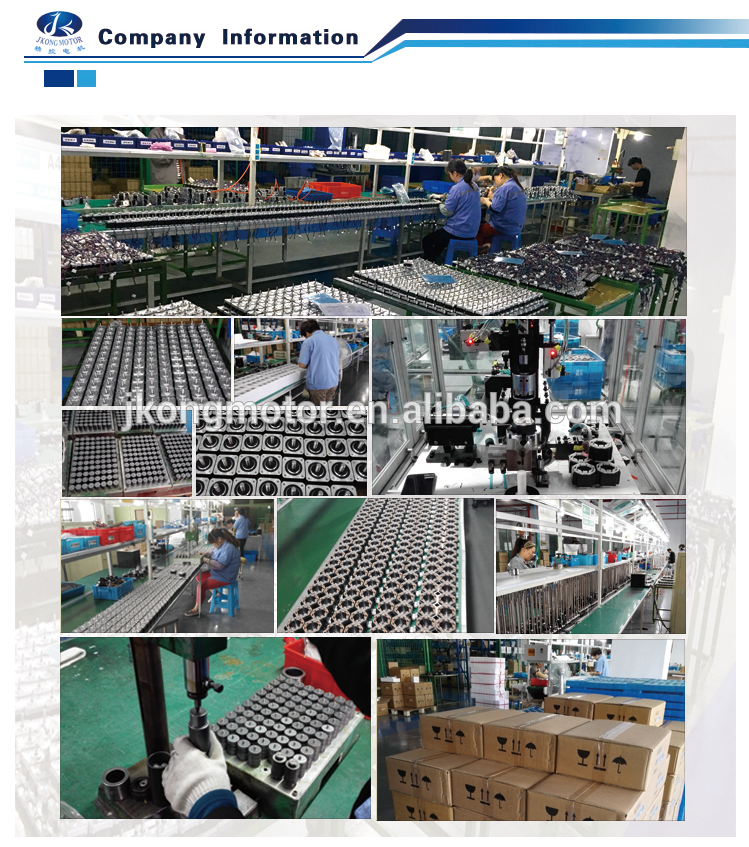 Changzhou Jingkong Motor&Electric Appliance Co.,Ltd is a high -tech enterprise that Specializes in designing and producing Hybrid Stepper Motor, Stepper Gear Motor, Stepper Motor Driver, Brushless Dc Motor and Driver.
Jingkong Motor has strong technical force, mature production technology, complete testing equipment and has obtained CE certification, compliance with the EU Rohs standards. Our applicable fields refer to robot, electronic equipment, medical instrument, ad instrument, lighting&audio equipment, printer, textile machinery. Already export to USA, Germany, Italy, Spain.U.k, Mexico Brazil and other countries.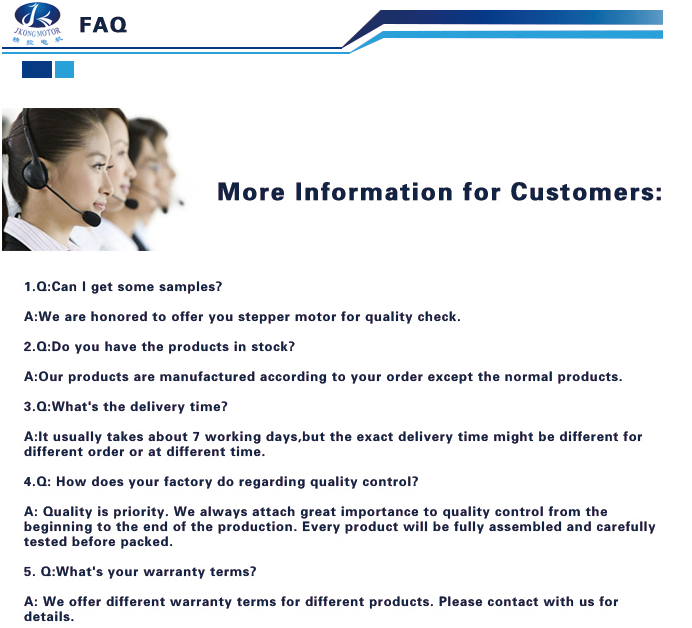 We can produce according customer's requests and supply professional OEM services. Welcome Domestic and foreign customers visit and cooperation!
Contact person: Calla
company name: Changzhou JKONGMOTOR Co.,Ltd
Company website:
Tel: +86-13912315503
wechat: +86-13912315503
whatsapp: +86-13912315503
Skype : hong.wang31
Product Categories : Driver Motor > Stepper Motor Driver